Speaking
Speaking on Creativity
and Collaboration
Artie Isaac delivers engaging, funny, and inspirational keynote speeches and workshops that show audiences how to boost creativity and collaboration — at work and beyond.
As an actor, writer, and entrepreneur, Artie shows audiences how personal ingenuity can be strengthened to create more productive customer, client, and coworker experiences. Artie delights audiences with insights and humorous stories, leaving them with lessons and ideas that improve their lives.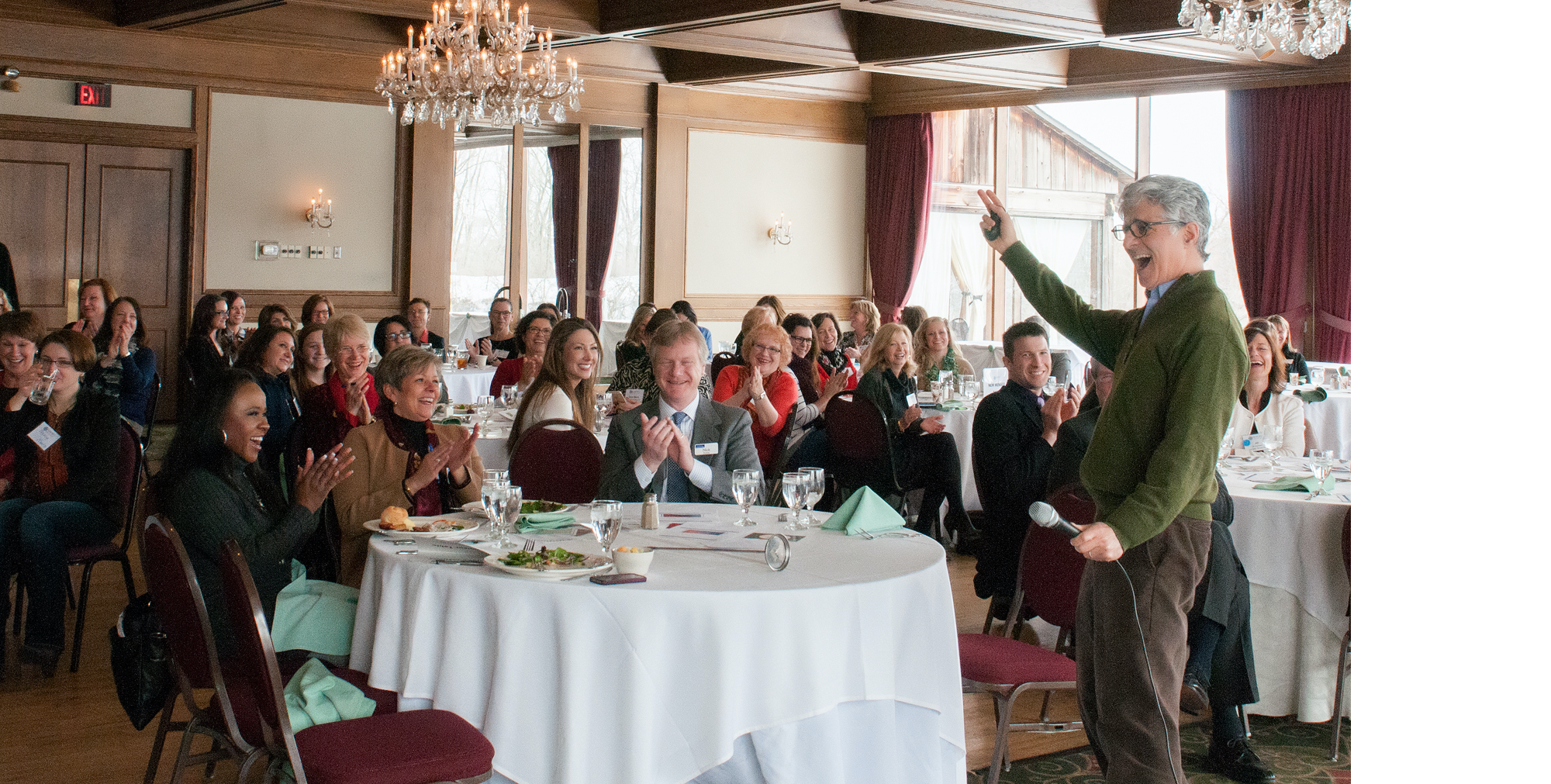 Artie Isaac offers programs from 30 minutes to five hours in length.
Any of these programs can be customized for your needs and wants — to restart creativity and collaboration in your team (and in yourself).
Creative Boost
A half- or full-day retreat, featuring improvisational theatre exercises and other training (or re-training) in listening, teamwork, and brainstorming. We can make time during this session to brainstorm a critical challenge of opportunity facing your team. Click for details on the Creative Boost.
Applied Collaborative Creativity
A semester of creativity training and development, including iterative brainstorming on critical questions that face their team or company. This ongoing process serves as research and development, creating a pipeline of innovation.
Re-introduction to Creativity and Collaboration
An engaging, interactive 90-minute presentation on the effective habits of highly creative, interdependent people. Let's change lives at work — and beyond.
The Language of Collaboration
This is an employee education session on the ethics of speech: the words that support our team (and any community) and the words that split us in half.
How To Meditate
Enjoy an introductory survey of meditational techniques — for peace of mind, energy restoration, ability to (re)focus, deeper engagement, and calmer decision-making. Dozens of methods of mediation will be described; several will be experienced.
Problem Solving, Part 1: Creativity & Collaboration
Designed for CEO and key executive peer groups, this three-hour workshop covers collaboration skills, brainstorm techniques, and meeting facilitation methods. Participants will generate ideas to address their individual and group challenges and opportunities. This workshop has been offered 70+ times to Vistage groups throughout North America, winning the Vistage International 2013 Innovation Award.
After Artie's presentation…
If you attended a recent presentation or workshop with Artie, here are some materials you might like.