As a CEO and business owner, I needed more perspective. I was stale. I felt isolated at the top.
Even worse, no one was challenging my assumptions. Advice was everywhere — and always had an agenda attached.
I knew this: what I was doing was not producing the growth I wanted.

Something had to change.
I needed someone to question my answers.
I gathered with a dozen business owners — a CEO peer group here in Columbus, Ohio. We met confidentially to share experiences and insights. We described our challenges and opportunities — and greatly benefited from each other's agenda-free recommendations. We learned, as Daniel Joseph Boorstin said: "The greatest obstacle to discovery is not ignorance. It is the illusion of knowledge."
The results were substantial: my company became more professionally managed, process driven and — when I was ready — sellable.
This experience also improved my life beyond business. Held accountable by my peers, I allocated my time better. I stopped doing other people's work. I was able to get home earlier. Life got better.
Want to grow — personally as well as professionally?  Feeling "isolated at the top?"
I convene monthly meetings of business leaders, meet individually with members, and bring in speakers (on topics of management and beyond). Five groups are for business owners, CEOs and executive directors; two groups are for key executives (who report to CEOs); and an eighth group is for trusted advisors (whose clients are CEOs).
To amplify my coaching and facilitation, I am affiliated with Vistage International. My Vistage groups have access to the resources and knowledge of the world's leading chief executive organization with 21,000 members around the world and enough alumni to crowd Ohio Stadium.
Are you right for my groups?
Here are the minimum qualifications.
Three of my Vistage CEO peer groups are for leaders who run companies with annual revenues of $1M+, are facing the challenges and opportunities that come with growth and success, and want to share experiences and be held accountable by peers.
Two additional CEO peer groups are for leaders of not-for-profit enterprises.
My two Key Executive peer groups are for executives who report directly to a CEO, are being groomed for the CEO position at companies with annual revenues of $1M+, and want to share experiences and be held accountable by peers.
My Trusted Advisor peer group is for client-based professionals, such as attorneys, accountants and consultants, who serve CEOs and senior executives, and want to share experiences and be held accountable by peers. This group does not have a minimum revenue requirement.
Qualitatively, I admit people who: are smart, ambitious, and successful, are trusting and trustworthy, are earnest, but don't take themselves too seriously, are kind-hearted, play the big game — are willing to bring their biggest challenges, can engage — show up on time, focus (no cell phones), lean in, will confront their peers kindly, and are experienced enough to know they need to change — and energetic enough to do it.
My groups are for "A" Players. If you are an "A" Player, here is a message for you.
Who is a good candidate for Vistage?
What happens at a Vistage group meeting?
Here's what current members say.
"Vistage has been an incredible experience for me both personally and professionally. Artie is hands-down the best facilitator I have ever worked with and I so value the opportunity to be vulnerable amongst peers and process issues that I'm navigating."
"At first, Vistage helped me with business. What I didn't understand at the time, and am not sure i will ever understand, is that Vistage helped me form as a better human. From business person, to husband, to son, to brother, to an other-centered human, Vistage has impacted every aspect of my life. I am a better person, in every way, having known Vistage and Artie Isaac."
Timmy McCarthy
Founder
Raising Cane's Ohio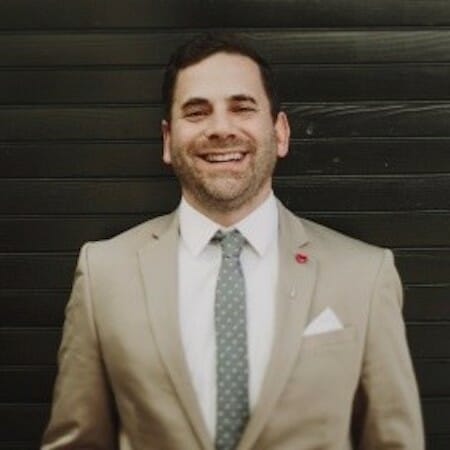 "I am the executive director of a Columbus-based nonprofit and Vistage is helping me grow into a better leader and human being. Through Vistage, I develop genuine and authentic relationships with more than 20 nonprofit colleagues. Together, we forge new opportunities to do good in the community. We share our fears and work together to overcome what is holding us back. We meditate together and we laugh together. Artie's Vistage experience is invaluable. If you are considering Vistage, I highly recommend a conversation with Artie."
Matthew Goldstein
Executive Director
Besa
"Artie Isaac masterfully harnesses our group's talent, insight, wisdom, and expertise through organized and perceptive facilitation. I benefit greatly from my investment in the group. It's helpful to get away from the business for a day each month to gain a unique perspective, and in times of great need, processing issues with my peers has been immeasurably valuable. Artie leads with his head, his heart, and some (very dry) humor. I feel as though I have a room full of consultants who are there — all in — to support me. Sometimes it's tough to break away from my rigorous schedule, but every time I do, I am grateful for the learning. I recommend Vistage and Artie Isaac to any smart, ambitious, open-minded leaders of growing businesses."
Rachel Friedman-Webb
Founder + CEO
TENFOLD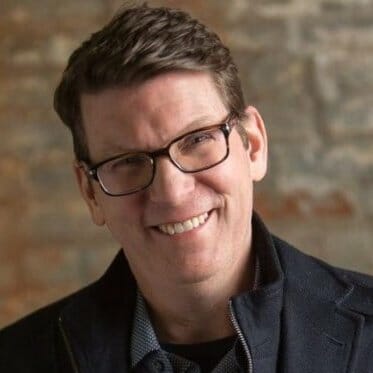 "As a six-year Vistage member with Artie Isaac, I have experienced the development of a supportive, challenging CEO peer group that has held me accountable for personal and business growth. As a result, I have developed lifetime relationships with terrific people, achieved 300% growth over five years, and gained insights about all aspects of running a business I might otherwise never had. That's ROI. That's Artie."
Doug Lunne
President & Creative Director
LMG – Lunne Marketing Group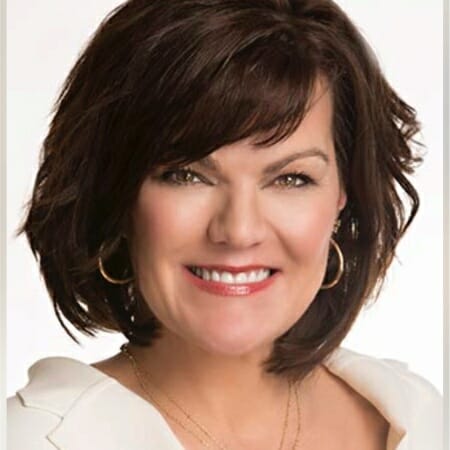 "Vistage has been completely transformative for my business during my four years with Artie Isaac in a CEO group. Every month I come away with new insights, actionable tools, and invaluable peer review. Artie's leadership in a room of leaders is thoughtful and passionate. I'm looking forward to year five!"
April Zimmerman Katz
President
The Zimmerman Companies
"Artie Isaac is an extraordinary human being. He is intelligent, open-minded, creative, intuitive, hilarious, candid, interesting, interested, and of very high integrity. I have only the highest praise for Artie. As a member of one of Artie's Vistage groups, I have grown as a person and as a business owner. He is a key reason our group is so functional, productive, and connected. I highly recommend Artie as a speaker, facilitator, Vistage chair, and friend."
Casey Brown
Founder and President
Boost
"Leadership can be lonely. My business partner and I had recently parted ways. I felt lost, angry at the events, and alone. I struggled with direction. A good friend pointed me to Artie Isaac, saying, "If he cannot help you, he will point you to someone who can." Artie chairs several Vistage peer groups where, once a month, about 15 of us solve our most pressing business challenges. We meet one-on-one outside of the group as well. I value the confidentiality. It allows us to share issues which are deep and personal. We often laugh. We sometimes cry. We always grow. Their honesty and friendship have taken the loneliness out of leadership, and they have helped me build a better more profitable business. I also value the leadership artistry Artie Isaac demonstrates as our Chair. If you don't know him, I encourage you to introduce yourself. If you've found leadership to be lonely, make community your priority this week. You cannot afford to wait any longer."
John McNeal
Owner
2reveal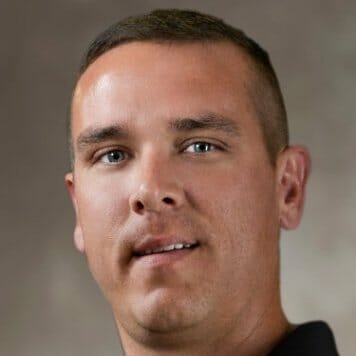 "I have had the pleasure and benefit of being a member of one of Artie's Vistage groups for three years. The members of our group truly care about each other's success, which leads to extremely focused and engaging meetings. I always come away with actionable items. I highly recommend meeting with Artie. Within five minutes, you will understand why Artie has become one of the most well-known and well-respected Vistage chairs in the country."
Travis Timmons
Founder and CEO
Fitness Matters
"Artie is a remarkable leader, mentor, facilitator, coach, speaker, and consultant. I have had the opportunity to know Artie over the last few years as a member of one of his highly functioning Vistage groups. Through his efforts and facilitation, I continually receive a tremendous return on my investment. I highly recommend Artie as a Vistage chair, speaker, consultant, and coach."
Alec Broadfoot
Founder and CEO
Vision-Spark
If you are right for my Vistage groups, I will apply my best efforts and energies to improving your life — and the lives of your families and employees — substantially.
If this sounds like you — or a friend you want to introduce to me — please contact me. I'm here for you. I care.
Wait. What?
You don't have time?
If your answer is "I don't have time," then I am here to question your answer. (Members say, "I come to Vistage to have my answers questioned.")
Here are the Top 10 Reasons People Do NOT Join Vistage: