Birdfeeders.info
Continuing Learning For Business Leaders
A "Birdfeeder" is a public appearance by an expert resource for the benefit of Vistage members. (Private appearances are closed to anyone beyond a specific group's members.)
The Birdhouse is the collective membership of the seven Vistage groups chaired by Artie Isaac. Birdfeeders were created for Birdhouse members to meet one another and to learn about topics of interest.
Unless otherwise noted below, Birdfeeders are open to all local Vistage members and other leaders.
So there are enough seats, materials, and hospitality, all attendees must register in advance as described in each event posting below.
Questions? Please contact Monica Leck at monica.leck.vistage@gmail.com.
(If you are looking for Birdfeeders2Go, visit Birdfeeders2Go.info.)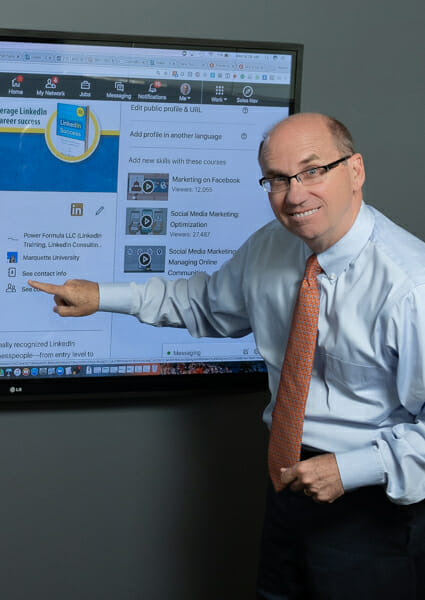 Wayne Breitbarth
How to Use LinkedIn for Lead Generation and Business Success
Friday, November 1st, 9 am – noon

Join the 100,000+ people who have learned how to achieve business and career success with LinkedIn, the world's most popular professional networking site, from Wayne Breitbarth, a nationally recognized speaker, consultant, and author, as he shares the latest strategies for growing your business using LinkedIn.
In this impactful, entertaining, and highly actionable workshop, Wayne will demonstrate how to use LinkedIn to:
Find prospects that lead to sales
Drive traffic to your profile and website
Discover insider information about your prospects
Build credibility in your marketplace
Build a LinkedIn company page that will attract maximum attention
Execute a highly targeted LinkedIn recruiting strategy
Who Should Attend?
Attendees should have at least a basic understanding of LinkedIn and other social media platforms and could include any of the following:
People responsible for the overall marketing and branding efforts of an organization
People responsible for finding and recruiting new employees
Company owners and top-level executives responsible for sales, marketing, and branding initiatives
Don't miss this opportunity to jump-start your LinkedIn activities to put yourself in a great position for a super 2020!
About Wayne Breitbarth
Once a skeptic and now an outspoken proponent of LinkedIn, Wayne Breitbarth is passionate about helping business professionals—from entry level to CEO—learn how to combine their previous experience and relationships with this innovative tool in order to more successfully brand and market themselves and their businesses.Wayne's diverse professional background uniquely positions him to assist not only individuals but corporate entities as well. With 40 years' experience in the areas of operations, finance, management, consulting, and business ownership, he is able to "put it all together" for his corporate and individual clients. In addition to his consulting work, Wayne is a dynamic speaker. His practical yet entertaining presentations have inspired audiences both locally, at many of Milwaukee's most prominent companies and organizations, and nationally, at conventions, industry association events, and corporate training sessions. His audiences have included Inc. Magazine, the American Marketing Association, and the National Multiple Sclerosis Society.
Wayne's critically acclaimed book The Power Formula for LinkedIn Success: Kick-start Your Business, Brand, and Job Search has helped tens of thousands access the full power of LinkedIn.
Wayne is a Certified Public Accountant and received a BBA from the University of Wisconsin-Whitewater and an MBA from Marquette University. He is the CEO of Power Formula LLC and resides in Milwaukee, Wisconsin.
Contact Wayne at wayne@powerformula.net or (414) 313-7785.
This is an open program for Birdhouse members and guests — and Versa members and guests.
RSVP by claiming your free ticket(s) at https://www.eventbrite.com/e/how-to-use-linkedin-for-lead-generation-and-business-success-tickets-75719473985. Questions: monica.leck.vistage@gmail.com
Srikumar Rao:
Creativity & Personal Mastery  — offered live in Ohio during 2020
Three weekends: May – July 2020
When I started to teach creativity, Srikumar Rao was a primary influence and a generous colleague. Dr. Rao's course at Columbia Business School was featured in The New York Times (March 7, 2004). During the past several years, I have taken three versions of CPM, including this one (CPM Live) — accompanied by Alisa Isaac, several Vistage members, and a fellow Vistage chair.
I heartily recommend this course.
Here's how to explore whether CPM is right for you:
Open to members and members' guests.
See http://CPMOhio.group for more information. Questions: Adam@CPMOhio.group.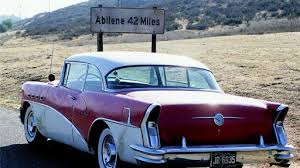 Jerry B. Harvey. Ph.D. (presented by Artie Isaac)
The Abilene Paradox
Offered twice yearly. Ask Monica for schedule.

Also available for a training session at your offices.
The late Jerry B. Harvey was a favorite Vistage speaker. His Abilene Paradox teaches that much dysfunction results not from our ability to manage conflict, but our inability to manage agreement. Dr. Harvey kindly created a 20-minute video, which we will watch and discuss.
This is a life-changing lesson on organizational dynamics. It is a classic for any Vistage member.
Ask Monica to schedule: monica.leck.vistage@gmail.com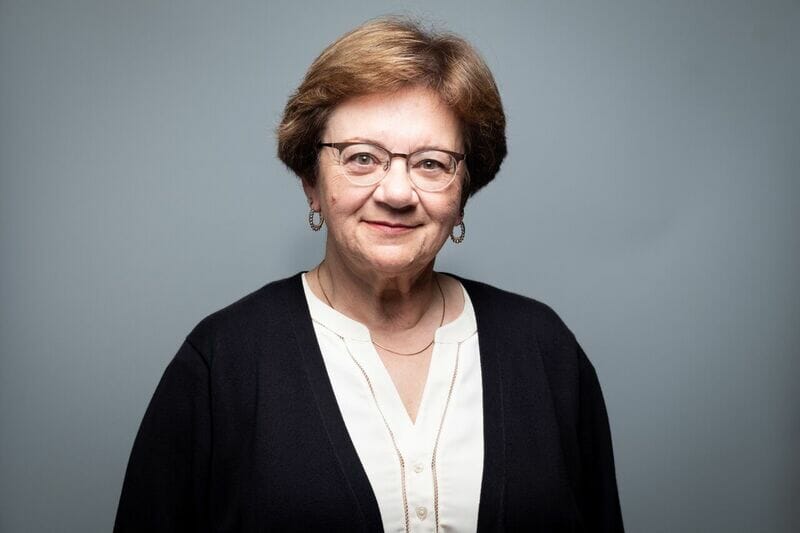 EOS Integrators Roundtable
Regularly recurring. Ask Monica for details.
Artie Isaac and Certified EOS Implementer Connie Chwan facilitate an informal gathering of those who are EOS integrators. Bring questions and hear best (and worst) practices. Not part of a monthly group meeting, this is a "Birdfeeder," open to members and members' guests.
Ask Monica for schedule; monica.leck.vistage@gmail.com
May I bring — or send — a guest? Yes. Please limit guests to your family, potential peer group candidates, and your key executive colleagues. If you are wondering about whether a guest is appropriate, ask Monica.
Do I need to pre-register? Yes. Please let Monica know if you are attending and the name(s) and contact information of any guests you are inviting. Monica.Leck.Vistage@gmail.com
What's "Birdhouse"? Birdhouse is the combined membership of the peer groups chaired by Artie Isaac. Like birds of different feathers, flocking together. Please refer candidates to ArtieIsaac.com.