Birdfeeders.info
Continuing Learning For Business Leaders
A "Birdfeeder" is a public appearance by an expert resource for the benefit of Vistage members. (Private appearances are closed to anyone beyond a specific group's members.)
The Birdhouse is the collective membership of the seven Vistage groups chaired by Artie Isaac. Birdfeeders were created for Birdhouse members to meet one another and to learn about topics of interest.
Unless otherwise noted below, Birdfeeders are open to all local Vistage members and other leaders.
So there are enough seats, materials, and hospitality, all attendees must register in advance as described in each event posting below.
Questions? Please contact Monica Leck at monica.leck.vistage@gmail.com.
The W. Edwards Deming Institute
Leading with a Systems View

Tuesday, October 23, 8:30 am (concluding Tuesday and Wednesday at 4:30 p.m.) through Thursday, October 25, 1 p.m.
(a two-and-a-half-day program)
As Dr. Deming believed, working together is fundamental to solving and preventing problems, while providing us the ability to "do more with less."
After the substantial success of the first Deming program in Central Ohio during August, The W. Edwards Deming Institute will again send its facuity to Versa. They'll present the two-and-a-half-day workshop that shows how to apply professional management to your business using core concepts from Deming. Through small-group breakouts, work sessions, and discussion, you'll develop a systems view of your organization and see how you can improve effectiveness through reduced costs, increased productivity, and accelerated growth and innovation.
Who Should Register? A business leader looking to improve the organization's performance through making work visible and continual improvement.
What is it? A two-and-a-half-day workshop to help you recognize significant opportunities to reduce costs, increase productivity, growth and innovation in your organization.
Why Sign Up? There's a way to eliminate having the same conversations with your team over and over again.
Not part of a monthly group meeting, this is a "Birdfeeder," open to members and members' guests. The Deming Institute will charge $1,300 per person ($1,000 for each additional person from the same company).
Here's where to buy tickets: https://www.eventbrite.com/e/25-day-seminar-the-deming-method-leading-with-a-systems-view-registration-50085200182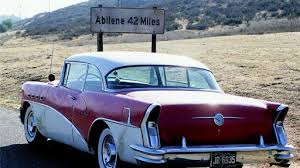 Jerry B. Harvey. Ph.D. (presented by Artie Isaac)
The Abilene Paradox
Wednesday, October 24th, 9:30 am – 11 am 
The late Jerry B. Harvey was a favorite Vistage speaker. His Abilene Paradox teaches that much dysfunction results not from our ability to manage conflict, but our inability to manage agreement. Dr. Harvey kindly created a 20-minute video, which we will watch and discuss.
This is a life-changing lesson on organizational dynamics. It is a classic for any Vistage member.
Not part of a monthly group meeting, this is a "Birdfeeder," open to members and members' guests.
RSVP to Monica by October 17; monica.leck.vistage@gmail.com
EOS LMA™ (Leading, Managing, and Creating Accountability)
Wednesday, October 24th, 1 pm – 4 pm 
As a member of a company's leadership team, you have the responsibility to lead and manage people. Connie Chwan, a Certified EOS Implementer™, will take you to the root of what makes great leaders and managers. There are thousands of books and "the 27 things you must do to be a great leader" — Connie will cut through all of that. So get ready for an interactive workshop that will add clarity to your role.
Not part of a monthly group meeting, this is a "Birdfeeder," open to members and members' guests.
RSVP by registering on Eventbrite by October 16. There is an $18 charge per attendee; all proceeds are used for hospitality and handouts. Here is the link: www.eventbrite.com/e/eos-lmatm-leading-managing-and-creating-accountability-tickets-49248456459
ACCOUNTABILITY: The Key To Driving A High-Performance Culture
Wednesday, October 31st, 1pm – 3:15pm
Thursday, November 1st, 8:45am-noon (same program, repeated on the second day)
Accountability is one of the biggest challenges business leaders face. A six-year study by Greg Bustin of more than 5,000 CEOs and key executives worldwide confirms that lack of accountability is the single greatest barrier to achieving consistently high levels of organizational performance. To help Vistage members gain fresh insight into building, nurturing and sustaining a culture where accountability drives high performance, Greg interviewed senior leaders at some of the world's most respected companies in manufacturing (Nucor and Herman Miller), technology (Sony), distribution (Southwest Airlines), retail (The Container Store) and professional services (Marriott and Ernst & Young). He also interviewed 12 Vistage-member CEOs in the United States, Canada and the UK. Greg discovered how these companies succeed in good times and bad, and he developed a new way to think about accountability.
Members will take away:
A new way to think about and approach accountability

Insights into their organization's overall performance strengths and weaknesses

A counter-intuitive approach for addressing accountability with an under-performer
Greg is a Vistage Chair in Dallas with two CEO groups and a Key Executive group, earning the distinction of Master Chair. He's delivered more than 500 presentations on five continents. Greg led the turnaround of the Dallas office of Edelman Worldwide, achieving record success. He founded his own marketing management consultancy in 1994 so he's made plenty of tough decisions. He's worked with leadership teams at multi-national companies, including Burger King, Fujitsu, PepsiCo, Phillips Petroleum Company, Prudential, Nucor, Quaker, Sony, Verizon and Trammell Crow Company and he's led more than 200 strategic planning sessions. Greg has dedicated his career to working with CEOs and their teams. His fresh approach to conflict resolution and passionate probing of difficult issues has led to insights that have helped these leaders achieve immediate, tangible and sustainable performance improvement.
Greg's views about leadership have been published in The Wall Street Journal, Chief Executive, Fast Company, Forbes, Inc., Investor's Business Daily, Leader to Leader, Texas CEO, and other major publications. He's written five books, and Accountability: The Key to Driving A High-Performance Culture (McGraw-Hill) has been selected by Soundview as a Best Business Book. Greg's newest book on the leadership lessons of the 52 most significant decisions in history will be published by Simple Truths in early 2019.
These are private Vistage monthly meetings. Attendees will be limited to Vistage members, guests of Vistage members, and active candidates for membership.
RSVP to Monica by October 17; monica.leck.vistage@gmail.com
EOS Integrators Roundtable
Monday, December 17, 10:30am – noon
Artie Isaac and Certified EOS Implementer Connie Chwan will facilitate an informal gathering of those who are EOS integrators. Bring questions and hear best (and worst) practices. Not part of a monthly group meeting, this is a "Birdfeeder," open to members and members' guests.
RSVP to Monica by December 14; monica.leck.vistage@gmail.com
May I bring — or send — a guest? Yes. Please limit guests to your family, potential peer group candidates, and your key executive colleagues. If you are wondering about whether a guest is appropriate, ask Monica.
Do I need to pre-register? Yes. Please let Monica know if you are attending and the name(s) and contact information of any guests you are inviting. Monica.Leck.Vistage@gmail.com
What's "Birdhouse"? Birdhouse is the combined membership of the peer groups chaired by Artie Isaac. Like birds of different feathers, flocking together. Please refer candidates to ArtieIsaac.com.